There are two galleries at Linwood Arts: Eastside Gallery, which is one of the largest in Christchurch, and the Mini Gallery, which is a fee-free space to exhibit in (more details below).
There are currently two types of exhibitions at Eastside: Centre-Run and Hosted. The difference between the two are outlined on this page.

We are working on developing a third type of exhibition centred around a collaborative approach between Linwood Arts and local stakeholders.
Eastside Gallery encourages and supports the growth and development of new and emerging artists, whilst also providing a platform for established artists to work in a more experimental way, or to collaborate with the local eastern inner city communities as part of their exhibition. Exhibition costs are either free or kept to a minimum in order to ensure accessibility.
Exhibitions typically run for three weeks.
Four Centre-Run Exhibitions are held throughout the year, which local artists are welcome to participate in. There is no fee to take part in these exhibitions:
Multicultural Exhibition – celebrates cultural diversity, held in conjunction with the popular Multicultural Festival in Doris Lusk, the park next to the Gallery.

First Steps – an exhibition for artists who are new, or nearly new, to exhibiting.

Te Whare Maire O Nga Punawerewere – Maori art exhibition, held to coincide with Matariki.

Eastside Spring – 5-9 emerging and mid-career local artists are invited to produce work for this spring exhibition.
The call for artists for these exhibitions go out throughout the year on Facebook, Instagram, websites such as artscanterbury.org.nz and artbeat.org.nz, and via email if you've joined our artist database (write to arts@tewhare.org to join the artist database).
Hosted Exhibitions
Individual artists, curators and groups are welcome to submit exhibition proposals, the applications for which are open for 6-8 weeks every year in August/September. A selection panel meets in October and decides on the exhibition programme for the following year.
The selection panel is comprised of local artists, Linwood Arts staff and a representative from Te Whare Roimata Trust.
Individual artists can be matched with others to form a group show or request a solo exhibition.
Established art groups and organisations can also propose exhibitions. A few 2021 examples include Otautahi Creative Spaces, The White Room artists from Skillwise, the Morant Foundation, the TAFAN textilers, The Critique Group Christchurch, the Christchurch/Canterbury Cancer Society Art Group and many more.
__________________________
To request a proposal form, please email arts@tewhare.org.
Selection will aim to:
• Facilitate artist development.
• Provide opportunities for new and emerging artists.
• Offer established artists a space to experiment in.
• Celebrate and support a diverse range of art forms.
• Be culturally inclusive whilst celebrating diversity.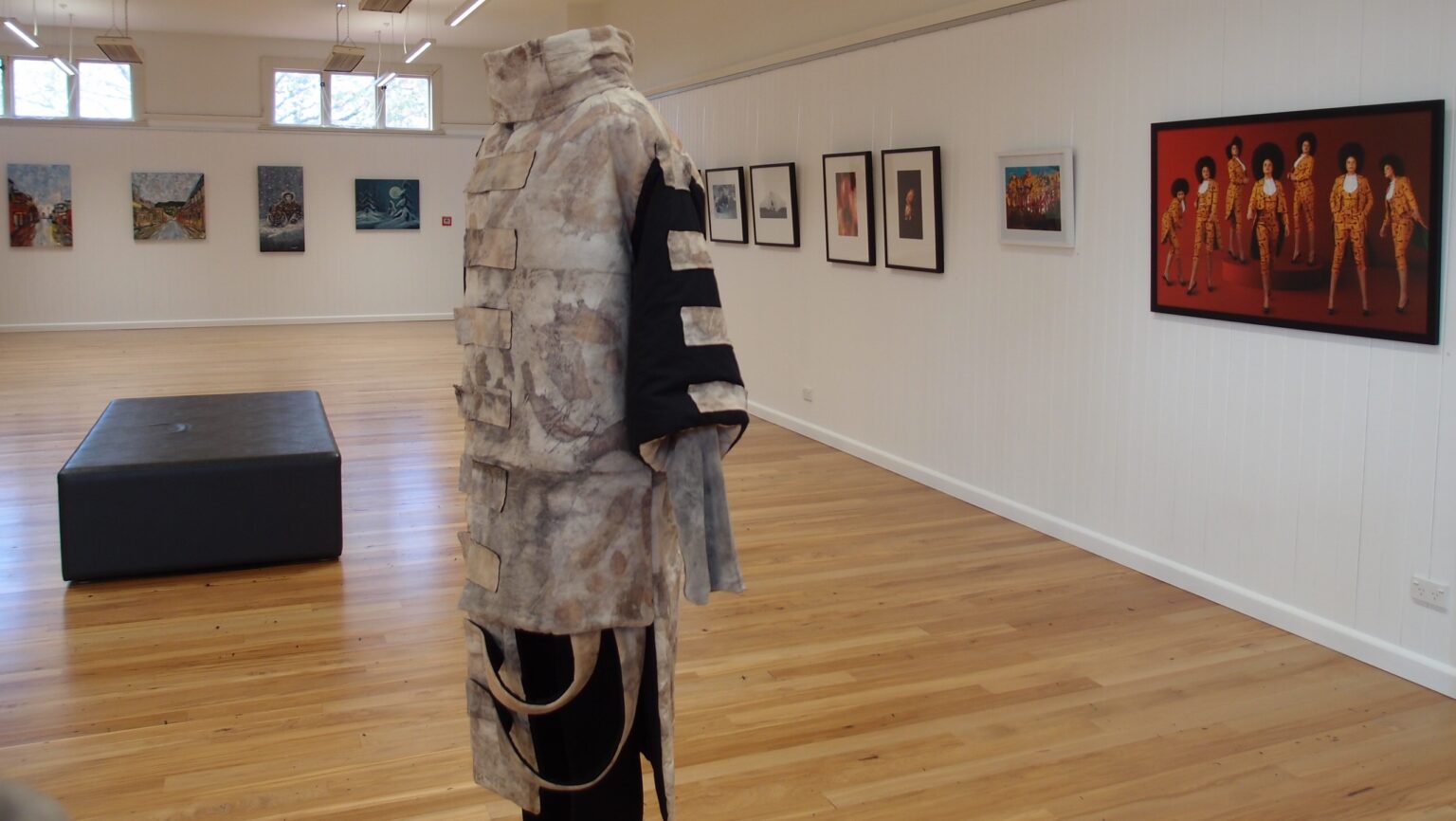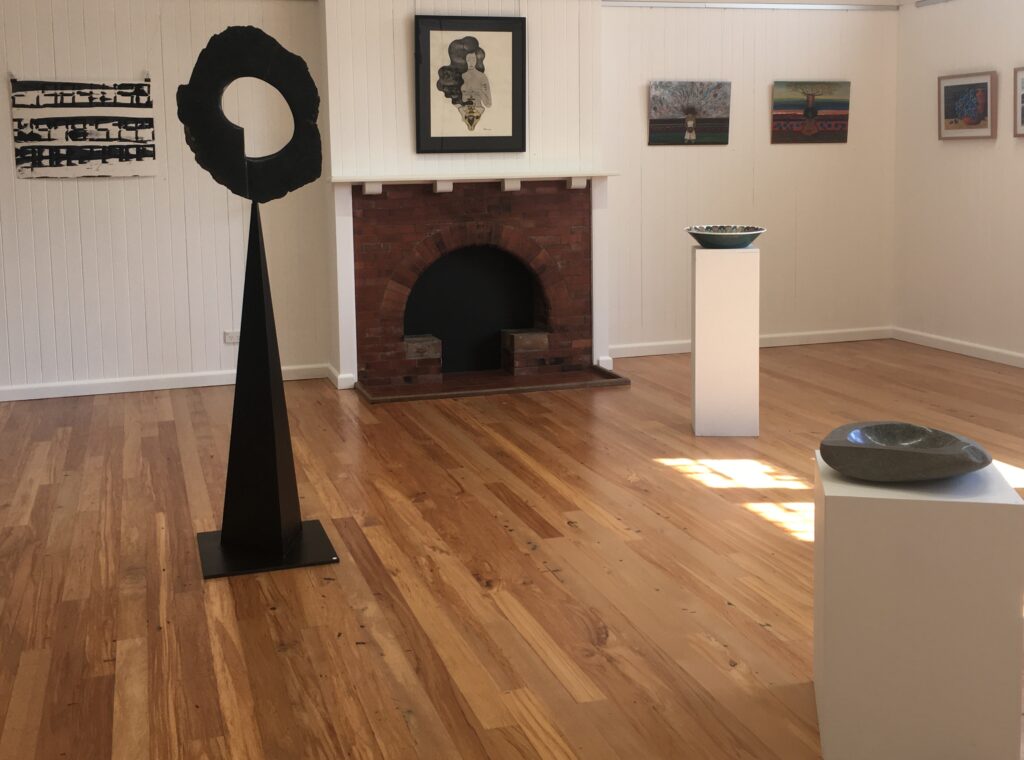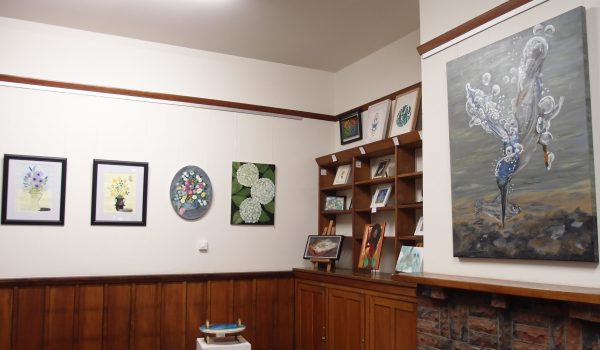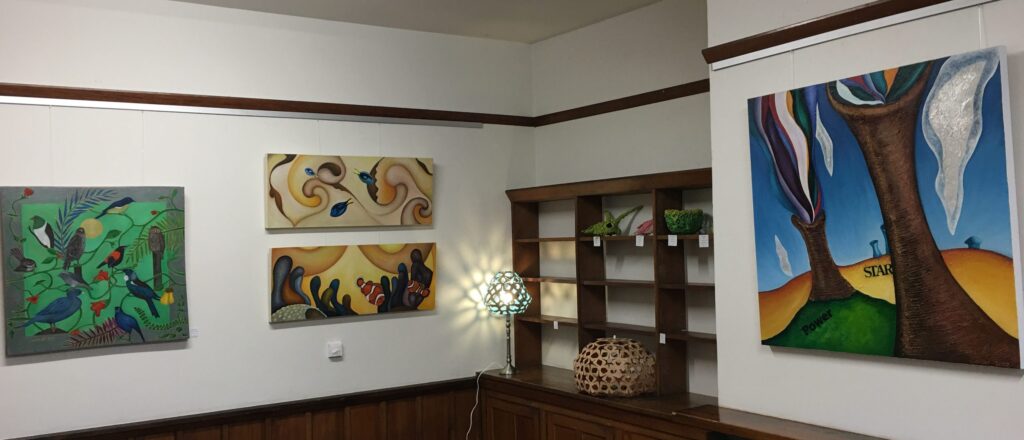 The Mini Gallery – a free space
Additionally, the Mini-Gallery is a more informal exhibition space suitable for new or emerging artists, or for artists who would like to see how newly created pieces "perform" in an exhibition setting.
Two wall spaces are available (3m and 1.5m) and there is also shelf space for smaller sculptural pieces.
It is free to exhibit here, although the usual commission applies on any works sold. If you'd like a 2-3 week booking, just ask!